Youth Mentoring & Inspiration For The World To Shine
MENTORING OUR CHILDREN TO
LIGHT THE WORLD WITH GREATNESS

& SHINE LIKE THE SUN
For over 10 successsful years Ushine Ishine has mentored, taught and guided thousands of our Children and Young people all over the UK from the ages of 3 - 25 years.
​
We enable all of our students and mentees to shine bright in their Personal Development, Education, Relationships and the most important Life Skills. This is always delivered in the most magical, fun. energetic and engaging way.
​
Our Philosophy and Vision is to 'Empower every child to shine then show others that they can and will Shine too'
DREAM BIG BRIGHT & BEAUTIFULLY
Efe has been one of the UK's leading Youth Mentors for over a decade. She has dedicated her life to the service of our children. Efe has worked with every age group from babies to young adults. Many believe that she truly has a gift. She is multi-dimensional and also works in other roles from being a TV Youth Expert, TV Presenter, Keynote Speaker,
TV/Radio Producer, Blogger, Vlogger, Writer, Author, Primary School Ambassador, Designer, Secondary School Board Member. In 2018, she was awarded the 'British Empire Medal' on the Queen's New Years Honours List for her services to Young people. Most Importantly, she is a lover of life, encouraging pure happiness, passionate about humanity and learning more about this wonderful world.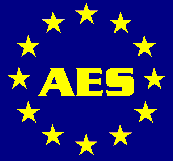 Over the many years of mentoring we have observed that young people have specific problems and challenges that can distinctively relate to their transition from childhood to adulthood. However, in our rapidly changing time there are additional issues that we have not seen or experienced before as adults that young people are having to deal with like online bullying, anxiety, stress, exams, higher rates of low self-image, long-term unemployment, racism, family fractures, low self-confidence, victims of youth violence, loneliness, sexuality, identity, standards of beauty, and constant Peer Pressure to be less than you are. Most importantly, and sadly they feel so disenfranchised from society and disconnected from adults who they feel are not invested in their future. Plus much more. These issues are not just UK wide but globally.
The teenage years are a wonderful stage of life so we encourage young people to focus on the good and then we support and elevate them to speak out about their issues and then feel comfortable to seek out the professional help. We are a youth resource for them to face a problem and move forward to creating a better a happier foundation for their lives. The greatest part of our work is to make sure that they have a platform of support, encouragement and that we have a stake in their future because they are the future. We are working on building a sustainable and creative network of young people to provide experiences, materials and apprenticeships to build their CV's, work experience and life.
The power of a mentor can be transformational to a young person's life
On Her Majesty's The Queen New Year's Honours List 2018 - Awarded The British Empire Medal

Service to The Young People of

London
Featured on BBC, ITV, SKY NEWS and Radio 4 for the recognition for Service to Young People. Latest feature is in The Financial Times for my work on the Barclays Life Skills for year long programme to improve teenagers life chances.
Began this year as a presenter and host at the BAFTA's to host the Money For Life programme with UK Youth and Lloyds Bank. Celebrating young people changing their communities with social action and innovative ideas.
Empowering Our Young People To

Change
Their

World
TECHNOLOGY
​
The Future of

Our
World
Ushine Ishine is an advocate on the power of technology to change our world for the better and I know that it will continue to do great things for all of our lives. However, the advancement of technology has moved on so quickly and is changing the lives of our children in both positive and sometimes negative ways. Therefore, I am dedicated to educating them about being great real life and online digital citizens. So, that they can have a powerful voice, stay safe online and make it a place where they can create, connect and bring about positive social action and change for all of humanity to thrive. I am an expert educator for Google & YouTube on the 'Be Internet Citizens' programme nationwide. Also, working with Dell on the 'Powering Transformation' workshops at some of the countries top universities. Delivering the programme to young people and training adults and youth workers.
"I thought the presentation that Efe did this morning was nothing short of spectacular! The message that Efe gave across was perfect for our my students. Her positive message that students should have a dream, and that dream can and will happen was amazing...
You are an absolute inspiration"
Meeting with Sir Tim Berners-Lee
The Creator of The World Wide Web
MY GREATEST DREAM AND DESTINY IS FOR OUR YOUNG TO ACHIEVE THEIR OWN DREAMS IN THE MOST GLORIOUS WAY
THEN INSPIRE OTHERS TO DO THE SAME
COHESION.COMMUNICATION.DIVERSITY
Mentoring For Everyone To Shine
INSPIRE. EDUCATE. EMPOWER
Tell us a little about the needs and wants of your children, teens, young people and millennials Now, we can begin the shine process